Environment´s information
VÍA VERDE
El Plazaola was a narrow gauge train which born with mining vocation to bring the material of the mines of Plazaola to Andoaín in 1909. And from 1914, Pamplona was communicated with San Sebastián, the beach with the "sanfermines", a goods train, a military train in the civil war and a black market and solidarity train to 1953, that was forced to stop for the competence of the buses, the abandonment and floods.
It was recovered as a greenway 7 years ago for a new life. Along the promenade between Lekunberri and Uitzi are enabled paths for hiking with different difficulties which will appear daily landscapes, urban, magic, symbolic...
THE MAIN STREET: a space to walk or to go by bike and to meet up with the people in a different time.
VALLE DE ARAITZ-BETELU
The Valley of Araitz y Betelu is located on the NW of Navarre, next t o Guipuzkoa and to the Navarre municipalities of Areso (N), Betelu€ and the Mountain Chain of Aralar (S). The A-15 motorway is the best access to get there, taking the exits nº 123 and nº 127 in the locality of Lekunberri which will be linked with the road NA-240 that by Araitz gets you to Tolosa and San Sebastián.
Here we can discover an interesting path: "La Senda de Goikola", it has around 500 metres, it is conditioned for all ages and it runs following the riverbed upstream to find the ruins of the ironworks of Goikola, time ago was dedicated of copper smelting. Through the path, there are explicative posters of the landscape, its aliments and its rich history. The visit is completed with a path through the villages of Araitz.
SIERRA DE ARALAR
The mountains, forests and fields of mountains of the Mountain Chain of Aralar are well known. Aralar is the life reflection of the countless natural treasures. But as well as in the most of the karstic environments. Aralar hides ecosistems of big value: the caves.
Aralar is, surely the most popular mountain chain of Euskadi and the sanctuary of San Miguel Excelsis, its religious emblems. Behind, that not on the forgetfulness, have already been times where the climb to the hermitage (1240 meters) to go to their pilgrimages meant a hard day mountaineering. Roads from Lekunberri and allow Uharte Arakil drive up the same Artxueta summit, which rises above the sanctuary. The route allows you to enjoy the passage of lush forests, aerial views and dolmens.
VALLE ULTZAMA (ORGÍ)
In the valley of Ultzama, specifically in Lizaso is extending an oak of 80 hectares. It is the forest of Orgi, declared Natural Enjoyment Area, for its landscape values and its biodiversity. Enjoy the different paths and roads of the interior of the forests, prepared for the observation of all the curiosities which Orgi hides.

Besides of the scenic values, its values are mainly of biodiversity, to the pedunculated oak we have to add other species of trees, a rich vegetation of understory, mosses, lichens, fungi and mushrooms and a varied fauna of amphibians, reptiles, large and small mammals and numerous birds.
Aldatz
Smalll village of 100 inhabitants located on the feet of the Aralar mountain chain. In the surroundings, you can visit the valley of Ultzama with the recreation oak Natural Area of Orgi or in the Field of Pitch and Putt of Lizaso or the area of Lekunberri, on the feet of the mountain chain of Aralar, with the green via of Plazaola or the cave of Mendukilo.
Tours

*Larraun Valley.
* Green área of Plazaola.
* San Miguel de Aralar.
* Aralar mountain chainr.
* Valley of Ultzama.
* Urbasa-Andia Natural Park.
Activities
In the mountain chains of Aralar and Urbasa you can riding horses, natural guided walks, tours by bike, climbing, caving, watching, bird watching, hiking, mycological tours… In the area we have a very diverse gastronomy, from the cider (with their chops and cod omelette) to the Idiazabal cheeses or the "txistorras" of Larraun.
WHERE TO GO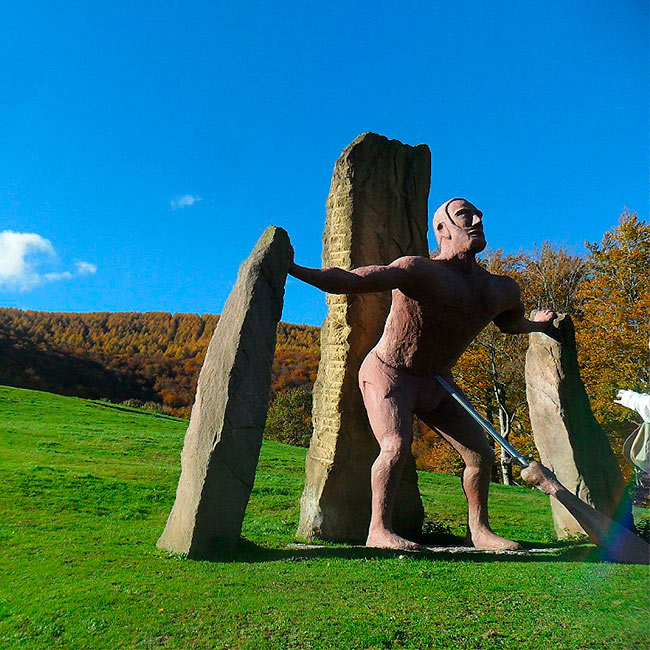 Peru-Harri. Parque de la Piedra
Museo pétreo realizado por Iñaki Perurena en pleno monte, a 2 km. de Leitza en dirección a Uitzi. Un museo singular en el que artesanalmente Iñaki y su hijo Inaxio narran mitos, historia y la cultura...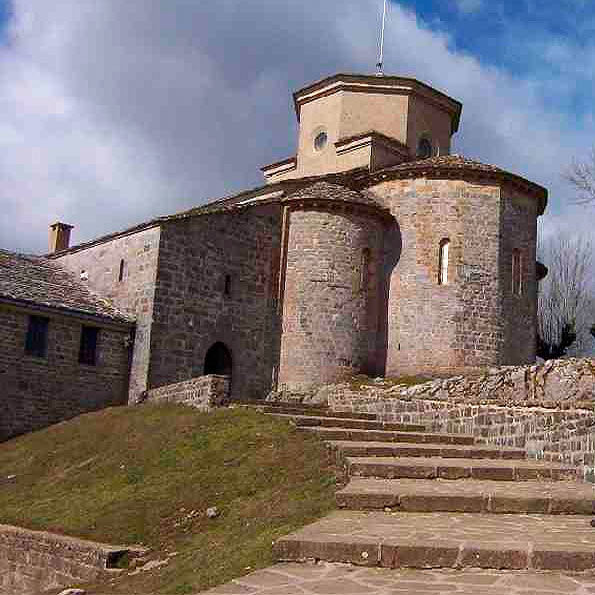 Santuario San Miguel de Aralar
Constituye uno de los centros de espiritualidad más conocidos de Navarra. Es un templo románico con tres naves y tres ábsides localizado en lo alto de la sierra de Aralar, desde donde se divisa una pa...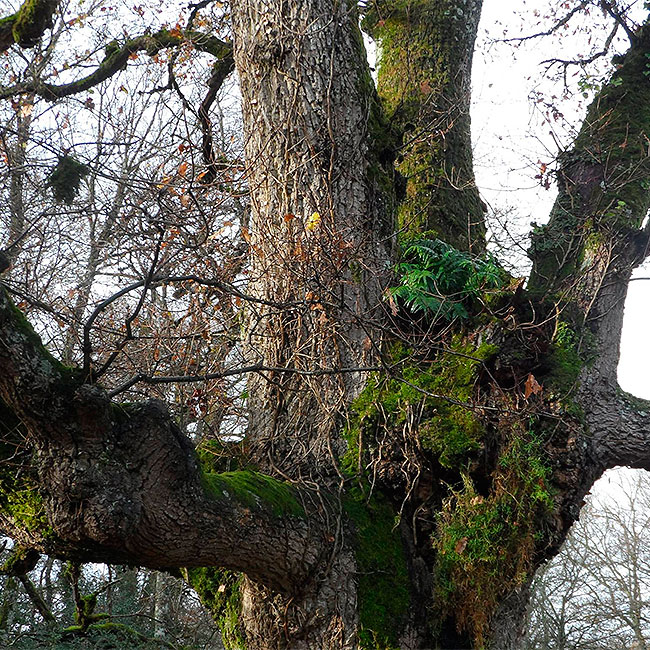 Robledal de Orgi
Bosque milenario, único testigo de los robledales húmedos seculares de Navarra con gran interés ecológico. Área Natural Recreativa con zonas de acogida, paseos y de conservación. Un paisaje singular q...
UPCOMING EVENTS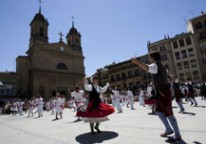 Fiestas de Estella/Lizarra
En Estella/Lizarra, del 29 de julio al 5 de agosto
Las fiestas de Estella-Lizarra, declaradas de interés turístico, comienzan el viernes anterior al primer domingo de agosto, más conocido como Viernes de Gigantes. A lo largo de una semana se suceden ...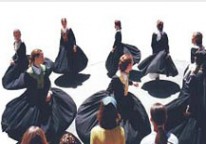 Romería a la Virgen Blanca
En Jaurrieta, 15 de agosto
Entre el 11 y el 15 de agosto, la localidad pirenaica de Jaurrieta, en el valle de Salazar, celebra sus fiestas patronales. El 15 es el día grande en honor a la Virgen Blanca. Los vecinos llevan a su ...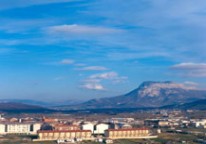 Fiestas de Altsasu/Alsasua
En Altsasu-Alsasua, del 13 al 17 de septiembre
Las fiestas de Altsasu-Alsasua se celebran del 13 al 17 de septiembre. Durante estos días cobra gran importancia el protagonismo de las peñas que animan las calles, sobre todo en su tradicional y diar...